The 5 Best Hotels in the vibrant coastal city of Mombasa
The coastal city of Mombasa has a rich history, diverse culture, and warm hospitality, which makes it one of the most popular tourist destinations along the Kenyan coast. When planning your visit, selecting the perfect accommodation is essential for an extraordinary stay. In this blog post, we'll delve into the five best hotels in Mombasa, each offering a unique blend of contemporary luxury, authentic charm, and exceptional service. Let's embark on a journey to discover the finest urban retreats this captivating city has to offer.
Summary
1. Sarova Whitesands: Timeless Elegance in the Heart of Mombasa
The Sarova Whitesands is a distinguished hotel that seamlessly combines history with modern comforts. Since its establishment in 1902, this grand hotel has welcomed guests with its timeless elegance. Its luxurious rooms and suites are adorned with plush furnishings and equipped with modern amenities. Sarova Whitesands boasts multiple dining options, including the celebrated Thorn Tree Café, where generations of travelers have left their mark on the original acacia tree. Guests can unwind by the outdoor pool, indulge in a rejuvenating spa treatment, or explore Mombasa's vibrant surroundings. With its central location and rich heritage, Sarova Whitesands is a gateway to Mombasa's urban charm.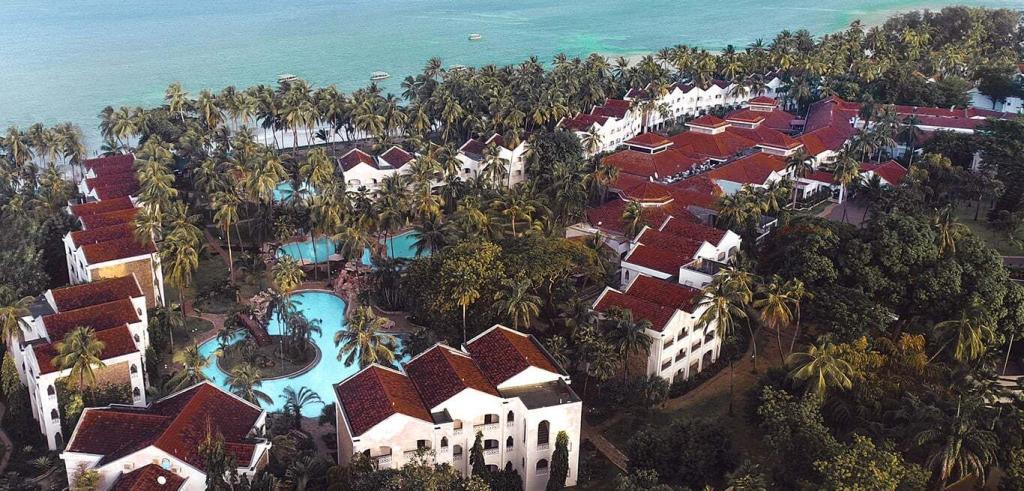 2. EnglishPoint Marina: Waterfront Bliss with Panoramic Views
Perched along the coastline overlooking Mombasa Old Town and the Indian Ocean, EnglishPoint Marina offers a tranquil waterfront escape. The hotel's luxurious apartments and penthouses provide a home-away-from-home experience, featuring stylish interiors, fully equipped kitchens, and private balconies with breathtaking views. Guests are encouraged to take a leisurely stroll along the marina promenade, indulge in watersports activities, or simply relax by the infinity pool while relishing the coastal breeze. You can also enjoy delicious coastal and international cuisine at the on-site restaurant, as you witness mesmerizing sunsets over the ocean. EnglishPoint Marina ensures an unforgettable stay, combining comfort, serenity, and stunning panoramic vistas.
Located along the tranquil shores of Shanzu Beach, PrideInn Paradise Beach Resort & Spa offers a haven of relaxation and entertainment. The resort's spacious rooms and suites, some with private balconies and direct beach access, provide a serene retreat amidst the coastal beauty. The resort has world-class facilities, including multiple swimming pools, a rejuvenating spa, a thrilling water park, and a variety of restaurants and bars serving delectable cuisine and refreshing beverages. PrideInn Paradise caters to families and couples alike, ensuring a memorable stay with its attentive service, recreational activities, and proximity to popular attractions.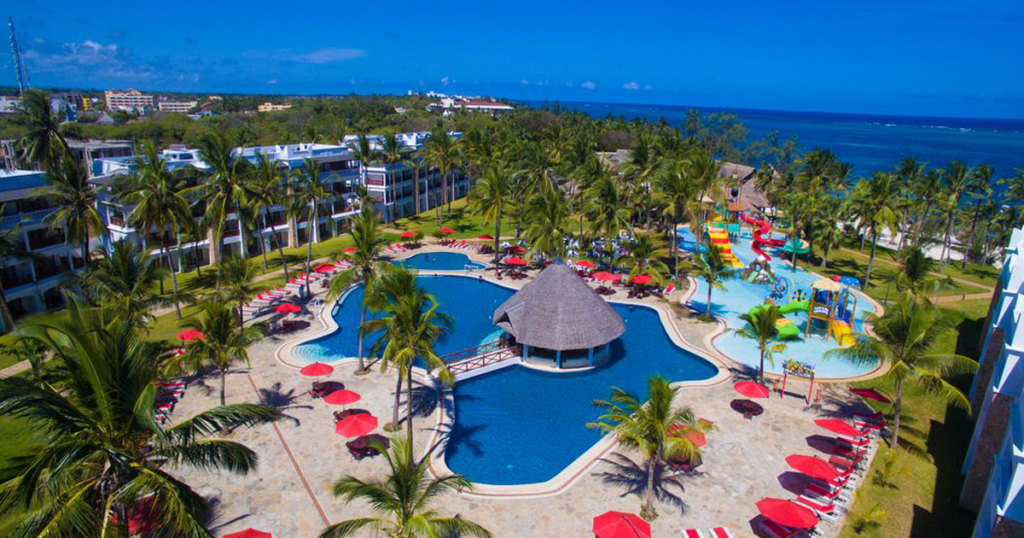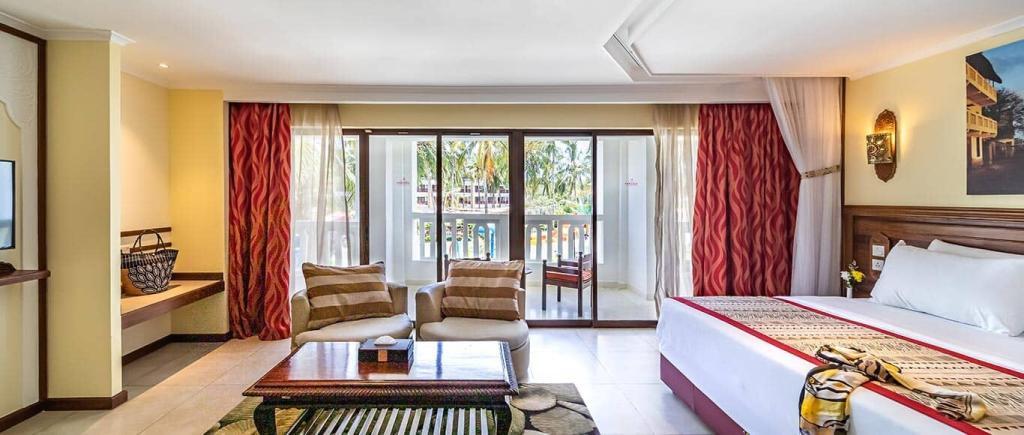 Serena Beach Resort and Spa in Mombasa is a tropical paradise. It is located along the pristine shores of the Indian Ocean. The resort offers breathtaking views and a serene ambiance and the architecture draws inspiration from Swahili culture. The rooms are elegant and spacious, adorned with traditional coastal furnishings. Guests can indulge in multiple amenities. These include swimming pools, a fitness center, and a rejuvenating spa. The dining options are exceptional, offering fresh seafood and international cuisine. Recreational activities such as water sports, beach volleyball, and cultural performances are available. Serena Beach Resort and Spa ensures a truly immersive experience. It is a destination that promises relaxation, adventure, and cultural exploration.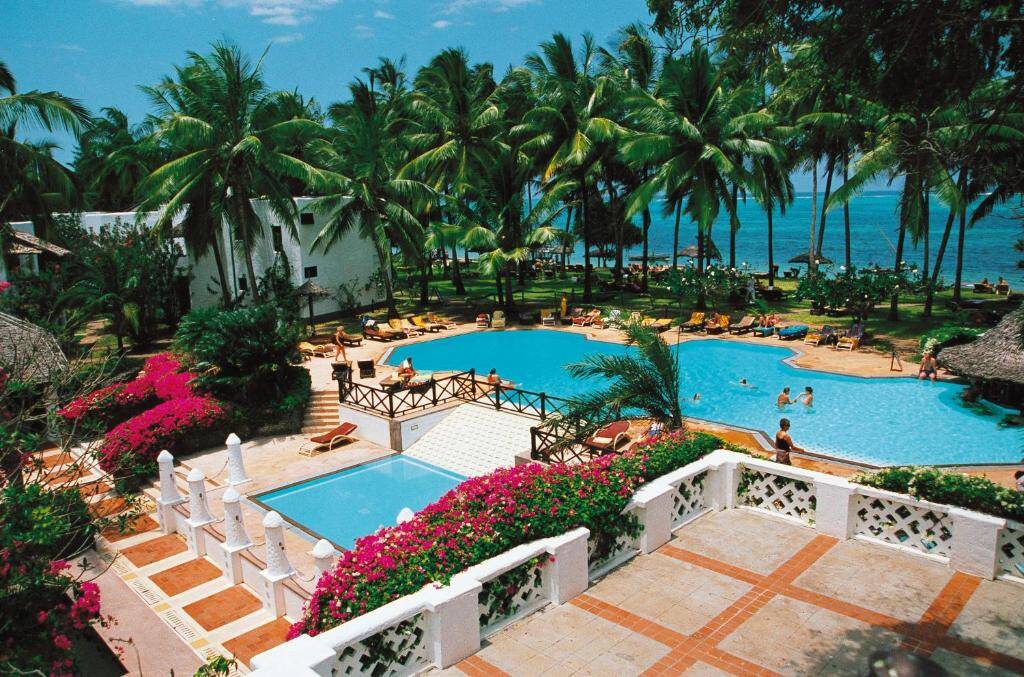 5. Tamarind Village: Colonial Splendor in Historic Mombasa
Located within the historic Old Town, Tamarind Village is a captivating boutique hotel that embodies colonial elegance and Swahili influences. The hotel's beautifully appointed rooms and suites exude charm and tranquility, featuring Swahili-inspired décor and modern amenities. Guests can enjoy the culinary delights of the renowned Tamarind Restaurant, known for its delectable seafood specialties. You can wander through the vibrant streets of the nearby Old Town, filled with ancient sites and bustling markets. The Tamarind Village offers an intimate and personalized experience, providing a serene escape amidst the captivating ambiance of historic Mombasa.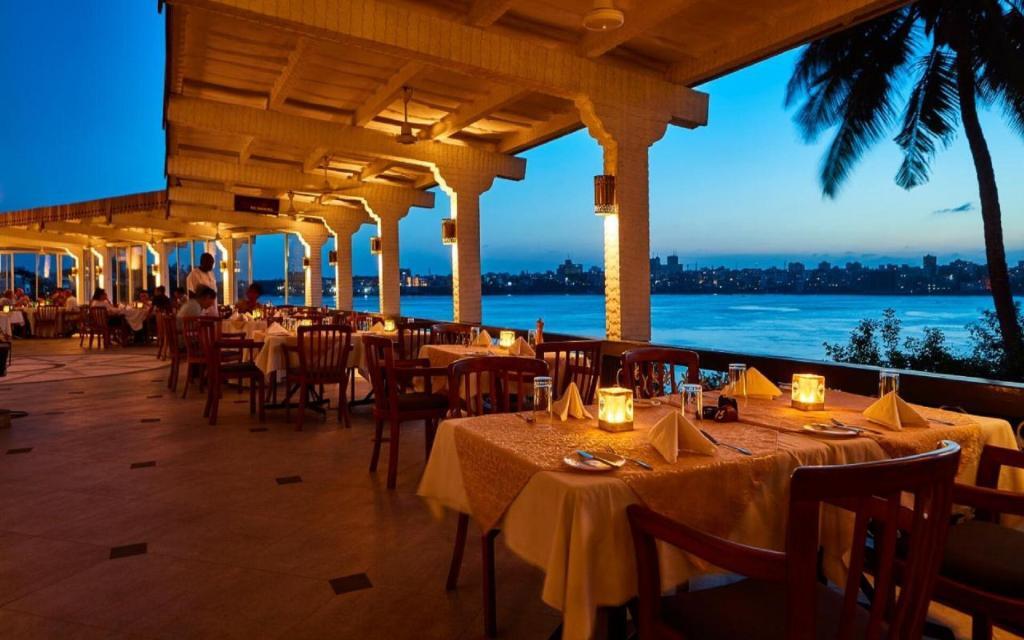 Mombasa, with its vibrant cityscape and rich cultural heritage, unveils a collection of exceptional hotels that cater to discerning travelers. These five urban retreats stand out for their remarkable service, contemporary luxury, and immersive experiences. Sarova Stanley, EnglishPoint Marina, PrideInn Paradise Beach Resort & Spa, Voyager Beach Resort, and Tamarind Village each offer a distinct atmosphere, ensuring an unforgettable stay in this enchanting coastal city. Allow yourself to be captivated by Mombasa's allure as you embark on a journey of discovery and relaxation. If you're interested in reading more about Kenya's beach destinations, please feel free to read some of my other articles.