How To Explore Nairobi In One Day (For Adventurers)
Kenya's capital is among the most lively in the whole of Africa. Nairobi has so much to offer that you could practically fill an entire week's worth of activities and not get bored.
However, if you have a packed itinerary, it's usually advised to spend 1-2 days in Nairobi before heading over to your safari in one of Kenya's amazing safari destinations! Therefore, I've put together a small 1-day itinerary that can help you make the most out of your 1-day layover!
if you are looking for a place to stay, have a look at my guide on the best 9 Hotels to stay in Nairobi!
Visit the Nairobi National Park and go on an awesome safari
The unique wildlife preserve known as Nairobi National Park is also located, you guessed it, in Nairobi! Its distinctiveness is further enhanced by the fact that it is the only national park in the world to be situated inside the city limits! It's a safari destination that is very much loved by tourists as well as locals.

Despite being quite close to the bustling city, Nairobi National Park is home to a variety of animals, including many classic African species. There, one can witness lions, cheetahs, giraffes, buffalo, rhinoceroses, and many more animals.

You can frequently see the Nairobi skyline in the background, which creates a special contrast between the urban and nature worlds and makes for amazing photos! Nairobi National Park is the ideal option for anyone who wants to enjoy an actual safari without leaving the city.
Have Lunch at Talisman Restaurant
Nairobi's Talisman Restaurant is a gastronomic sanctuary that combines fine dining with an alluring atmosphere. It is located in the charming Karen neighbourhood.
Talisman offers a dining experience that goes above and beyond the usual. It is located inside a gorgeous colonial-style home and surrounded by lush gardens. The restaurant, which is renowned for its dedication to using locally produced foods, creates a cuisine by fusing Kenyan and foreign flavours, creating an unforgettable culinary experience.
Talisman is a must-visit location for both locals and visitors looking for a fantastic gastronomic retreat in Nairobi because every moment there is a harmonious blend of flavours and relaxation, whether you're savouring magnificent seafood or sipping cocktails beneath the stars.
Hand-feed Giraffes at the Famous Giraffe Center
The Giraffe Centre, a truly exceptional location that combines conservation, education, and up-close encounters with wildlife, is situated Karen.
The concentration on the Rothschild's giraffe, a critically endangered species that previously neared extinction, is what distinguishes this centre as being particularly unique. The African Fund for Endangered Wildlife (AFEW) and the Kenya Wildlife Service founded the centre with the intention of conserving and protecting these giraffes.
One of the highlights of the Giraffe Centre is the opportunity for visitors to feed the giraffes from a raised platform. As you stand eye-to-eye with these gentle giants, you can't help but feel a deep sense of connection and awe.
The experience is not only exhilarating but also educational, as the center's knowledgeable staff provide insights into the biology, behavior, and conservation status of Rothschild's giraffes.
Beyond the interactive feeding sessions, the Giraffe Centre offers a wealth of information about giraffes, their habitats, and the conservation efforts being undertaken to safeguard their future.
Visitors can engage with informative displays, talks, and guided tours that shed light on the challenges these animals face and the measures being taken to ensure their survival.
Experience Nairobi Nightlife
When the sun sets over Nairobi, a transformation occurs, unveiling a whole new facet of the city's vibrant spirit. The Nairobi nightlife is a captivating journey into a world of music, dance, culture, and camaraderie that beckons both locals and visitors to partake in the after-dark festivities.
Rooftop bars have become a hallmark of Nairobi's nightlife. Elevated above the cityscape, these venues offer panoramic views, stylish decor, and an atmosphere that's simultaneously relaxing and invigorating. Sip on craft cocktails, mingle with fellow patrons, and soak in the skyline as Nairobi lights up beneath you.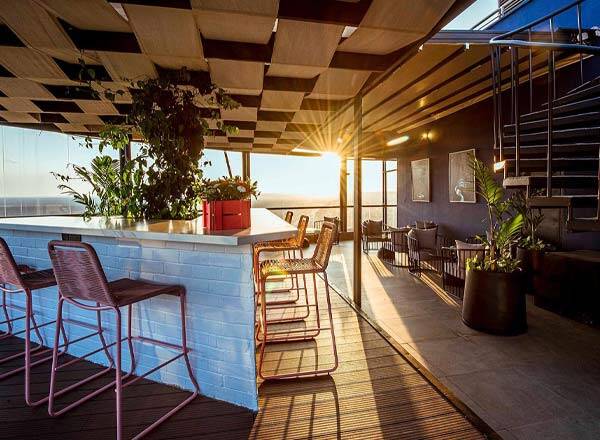 For those seeking a more immersive experience, Nairobi's live music venues offer an intimate setting to enjoy local and international artists. Jazz enthusiasts can revel in the city's burgeoning jazz scene, while fans of African rhythms can explore venues hosting traditional drumming and dance performances.